Cliff Castle Casino
Cliff Castle Casino is right in our backyard... in the Verde Valley at Camp Verde, and it's a very nice facility.
Cliff Castle Casino is currently the closest casino to Flagstaff, making it convenient to those of us in the South of Flagstaff - Sedona region.
Cliff Castle Casino is along I-17 at Camp Verde, Arizona. Take the Middle Verde exit (Exit 289) and cross the freeway overpass to reach the casino complex... if you're approaching from the north.
Cliff Castle Casino features slots, poker, and other gaming as well. As you would expect the casino features a bar and several nice restaurants... and good food, plus a fast food operation and gift shop, all conveniently wrapped around the casino floor.
The casino also boasts a gourmet steakhouse, called Storytellers.
Cliff Castle Casino features live entertainment in the Stargazer Pavilion and the Dragonfly Lounge.
You'll be able to enjoy great local, regional, and nationally known musical groups, plus other events including:
Native American celebrations
Classic car shows
The occasional motorcycle rally
And other special events.
Cliff Castle Casino News and Information
~~~~~ ~~~~~
November 15, 2014
Cliff Castle Casino
Dragonfly Lounge
Live music, dancing and fun every Friday & Saturday night starting at 9pm. No Cover Charge.
Show Schedule:
NOV 21 & 22 Frontera Norte Cumbia Norteño
NOV 28 Five in the Wheel Band Country/Variety
NOV 29 The Mods Rock/Variety
Schedule subject to change • Limited capacity • Must be 21 or older to participate.
~~~~~ ~~~~~
April 16, 2014
Cliff Castle Casino
It's no fun unless everyone can play
Cliff Castle Casino Hotel is all about fun, and we mean for the whole family. We have things here for everyone to enjoy. Whether it's kids karaoke in Kids Quest, battling hostile aliens in The Alley, or Cosmic Bowling in Shake, Rattle & Bowl, we have something fun for everyone.
Although we want the kids to have a good time, there are a few things that parents need to know about bringing children to Cliff Castle Casino Hotel.
Playing it safe
Cliff Castle Casino Hotel works very hard to ensure the safety of all our Guests. We believe that you can never be too safe, especially when it comes to your children. So please, let's work together to keep them safe. Here are a few tips to make every visit to Cliff Castle Casino Hotel with your kids an enjoyable one:
First, and foremost, please do not leave children younger than 12 unattended.
Our Public Safety Officers are here to assist you and your children in any way possible. Please take time to point them out to your children.
If your child becomes lost or missing during your visit, notify a Public Safety Officer immediately.
Children are not allowed on the casino floor, but they can walk on the convenient walkway around the outside edge of the casino.
~~~~~ ~~~~~

March 25, 2014

Cliff Castle Casino

Dragonfly Lounge

- Live music, dancing and fun every Friday & Saturday night starting at 9pm.

APR 11 & 12 Los Guys Latin

APR 18 & 19 Uproot Reggae

APR 25 & 26 Powerdrive Latin

/ Variety

~~~~~ ~~~~~

February 18, 2013

SoFA Staff
What you may not expect at a casino is a kids video game room, and a twenty lane bowling alley!
And then there's The Lodge at Cliff Castle, the hotel and conference center facility piece of the complex.
Many visitors choose lodging in nearby Sedona... Hotwire advertises 4-star hotels. 2-star prices. Save up to 55% with low Hotwire Hot-Rates!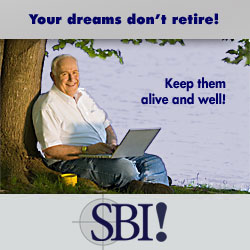 Cliff Castle Casino is owned and operated by the Yavapai - Apache Nation. The casino is well managed and, according to their brochure near the front door, is honored to be routinely voted the best run casino each year.
The operations of the casino and related facilities provide many economic, social, and cultural benefits to the members of both tribes.
Cliff Castle Casino contributes to our communities in numerous ways... even if you don't gamble.
A quick Google search using a keyword phrase such as arizona casinos or casino + central arizona will display a variety of resources. Be sure to notice the relevant ads down the right side... those are resources also.
Return To Twin Arrows Casino Page
Find the Latest News Here

About This South of Flagstaff Arizona Site Have you read this page lately?
Return to the South of Flagstaff Arizona Home Page

Copyright © 2004-201

4. All Rights Reserved

Photo reprint permission granted with conditions.

You are encouraged to include a link to any of our pages in tweets, Facebook, and all other social networking site entries.