Detailed Map of Arizona
The detailed map of Arizona presented below depicts the land features of our state in addition to major roads and cities
The detailed map of Arizona is reproduced here in a relatively large size... so it takes more time to appear on your screen. The size also tends to distort the page layout.
While its loading you can just keep reading... and click on one of the ads below. I believe in this Company!
The region South of Flagstaff is dominated by national forest lands on a 7000 foot elevation plateau. What you cannot see on this map is a number of ranches and rural subdivisions scattered through those national forest lands. These little islands of private property are remnants of ranches and timber holdings that existed prior to the creation of our national forests.
South of the plateau rgion is the Mogollon Rim, Oak Creek Canyon, Sedona and Red Rock Country, merging into the Verde River Valley.
The Grand Canyon lies to the north of Flagstaff, beyond the mountains known as the San Francisco Peaks.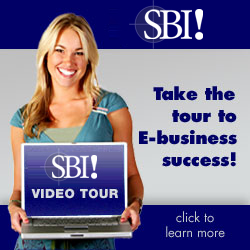 Most of us have a high speed internet connection these days... so the map image should be available below. We will finish the narrative below the map.
(If this map isn't adequate, click on this link for an even more detailed map of Arizona. The file exceeds the size limits for this server... so I put it on my wife's azgem.com site.) Also, here's the link to the Arizona Department of Transportation interactive mapping system.
The Painted Desert and Petrified Forest are to the east of Flagstaff (near Holbrook), along Interstate 40. The interstate generally follows the path of the old Route 66... the famous and historic Mother Road."
Monument Valley (pictured above) lies to the northeast, above Kayenta. This remote and beautiful land has been featured in many classic western movies... especially John Wayne's movies.
Most of the land north and east of Flagstaff belongs to the Navajo, Hopi, and other native peoples. Unlike many Native Americans, they continue to live on their ancestral lands.
Another "must see" place on our detailed map of Arizona is known as "Red Rock Country." This stunningly beautiful part of Arizona features the town of Sedona and Oak Creek Canyon. Located south of Flagstaff, this area attracts visitors from around the world.
If you are traveling from Las Vegas to the Grand Canyon and Flagstaff, you can visit Hoover Dam on your way, and view the new bridge over the Colorado River.
This detailed map of Arizona can orient you, show you the relative positions of things to see and places to visit. These are places that both residents and visitors should visit and experience.
A decorative and detailed map of Arizona (or other locations) is available from several sources. Framed or unframed, these functional, informative, and decorative maps can be just the thing for your business location.
A local dentist has a huge 8 foot by 8 foot map filling one wall of his reception room that keeps visitors happily entertained as they wait.
Use the Google search box below and a keyword phrase such as historic maps of arizona, decorative maps or wallpaper maps to find information and ads for these vendors.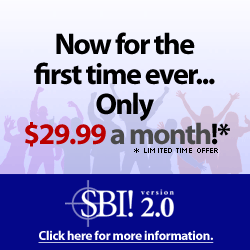 Arizona Congressional Districts Map on the Arizona Representatives Page.
About This South of Flagstaff Arizona Site Have you read this page lately?
Return to the South of Flagstaff Arizona Home Page

Copyright © 2004-201

4. All Rights Reserved

Photo reprint permission granted with conditions.

You are encouraged to include a link to any of our pages in tweets, Facebook, and all other social networking site entries.