Flagstaff Prescribed Burns
Flagstaff prescribed burns are a familiar occurrence to those living in and around the Coconino National Forest.
Flagstaff prescribed burns are conducted each fall, winter, and early spring. These seasons provide conditions suitable for conducting small prescribed burns.
Wind, humidity and other factors must be within acceptable tolerances for the Forest Service to conduct a specific prescribed burn.
Each of the prescribed burns is planned and scheduled in advance... and a specific prescribed burn may be delayed because conditions change.
Crews conduct the burns with an emphasis on safety and control. Crews are on-scene before, during, and after each burn is conducted.
Reducing the fuel available to a wildfire and protecting our communities and forests are worth the occasional smoky (and sometimes stinky) conditions.
~~~~~~
Ignition Permissions
Prescribed fire activity is dependent on personnel availability, weather – including winds and ventilation, and approval from the Arizona Department of Environmental Quality (www.azdeq.gov).
Fire managers make every effort to minimize smoke impacts to the communities while continuing to address the critical need to reduce the risk of severe wildfires around those communities. Tactics to keep smoke impacts as minimal as possible include cancelling burns when conditions aren't favorable, finding alternative uses for the debris in slash piles, timing ignitions to allow the majority of smoke time to disperse prior to settling overnight, and burning larger sections at a time when conditions are favorable to reduce the overall number of days smoke is in the area.
In addition, the Coconino National Forest coordinates prescribed fire plans with the partners of the Ponderosa Fire Advisory Council (which includes state and local fire departments), as well as neighboring forests, to reduce the impact of smoke on the communities.
The public can obtain additional prescribed fire information via the following:
Prescribed Fire Hotline: 928-226-4607

Coconino National Forest Website:

www.fs.usda.gov/coconino

Click on "Prescribed Fire" on the right of the page

Follow us on Twitter:

www.twitter.com/CoconinoNF

Local Ranger Stations: Flagstaff Ranger District, 928-526-0866; Red Rock Ranger District (Sedona) 928-203-2900; Mogollon Rim Ranger District (Blue Ridge) 928-477-2255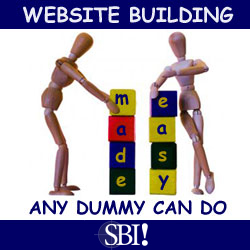 As a reminder, when fire managers are deciding whether to suppress a wildland fire, manage it for resource benefits, or even to begin ignition on a prescribed fire project, they consider conditions such as location, weather, and potential size, behavior, and direction. Conditions may warrant suppression strategies in some locations while conditions in other areas are suitable for prescribed fire ignition.

~~~~~~
Prescribed Burns News and Information
After 100 years of actively suppressing fire in our national forests, the clinical report is in. Our forests are unhealthy and the prescription for getting them back to a healthy state is -- fire.
When the land now contained within the boundaries of the National Forests were in a natural state, fires swept through in a two to six year cycle. These fires were low intensity and effectively controlled the understory of the forest, eliminating fuels on a regular basis.
The Forest Service is now endeavoring to replicate the natural process with prescribed burning and mechanical treatment. Burning will take place when various conditions such as humidity, wind direction, speed, and fuels moisture make it safe and effective to burn.
The public can register to receive regular email notifications of planned burns by choosing the "Southwestern Region" option at http://www.fs.fed.us/news/subscription.shtml. Information can also be obtained via the Prescribed Fire Hotline at 928-226-4607, our website, and Twitter at www.twitter.com/CoconinoNF.
~~~~~ ~~~~~
August 27, 2014
Kaibab National Forest
Williams and Tusayan Ranger District's 2014-2015 Prescribed Fire Plans
Starting this September, the Williams and Tusayan Ranger Districts have prescribed (Rx) fire plans for approximately 12,700 acres and 4,400 acres respectively. However, significantly fewer acres may be treated through fire if conditions are not favorable. Conditions include correct temperature, wind, fuel moisture, ventilation, and relative humidity. When these criteria are met, crews implement, monitor, and patrol each burn to ensure it meets the goals and objectives outlined by fire managers.
"We know that during implementation of prescribed fires, firefighter activity, helicopter noise, vehicle traffic, and smoke can all have an impact to forest users and our communities" said Forest Fire Staff Officer, Art Gonzales. "So we include these concerns into our decision process and work very closely with the National Weather Service and the Arizona Department of Environmental Quality to minimize these impacts as much as possible while still meeting our goals for forest health and public safety."

Key goals for prescribed fire include continuing efforts to improve forest health, enhance public safety, and return fire to a fire-adapted ecosystem. Additionally, prescribed fire lowers the risk of severe wildfires on the forest during critical summer fire conditions by reducing litter, debris, and dense stands of trees. "We've made great strides in areas where private businesses and homes meet the forest, but there is still lots of work to be done in creating defensible spaces" Gonzales added.
Before a Rx fire, notification will be provided through multiple channels including; email news releases, Forest fire information line, Inciweb, Twitter, flyers, and the Forest website. Immediately following a Rx fire, browning of lower level pine needles may occur as the tree crown is raised. This is perfectly normal and healthy. Some areas are also part of long term project work where future timber marking paint, mechanical thinning equipment, and other impacts may occur.
Get fire activity updates and maps 24 hours-a-day:
Fire Information Line: 928-635-8311
Inciweb: inciweb.nwcg.gov
Text Message: text 'follow kaibabnf' to 40404
For more information on smoke and air quality please visit www.azdeq.gov or wildlandfire.az.gov.
Prescribed Burns Information
~~~~~ ~~~~~
December 11, 2013
USFWS
U.S. Fish and Wildlife Service and The Nature Conservancy Establish New National Agreement for More Controlled Burning
The U.S. Fish and Wildlife Service (Service) and The Nature Conservancy (Conservancy) announce a new partnership that will for the first time increase and better coordinate controlled burn activities, also known as prescribed fire, on their respective lands to enhance wildlife values. The agreement will encourage more efficient use of personnel and equipment while treating lands that might otherwise not get the benefit of controlled burning.
"The wildlife habitats we manage need more prescribed fire to survive and thrive, and we can get more done on the ground by working together," said Jim Kurth, Chief, National Wildlife Refuge System.
Today, controlled burns are used by land managers to safely mimic the natural fire cycle and maintain fire-resilient landscapes for the benefit of people, water, and wildlife. Planned, controlled burns are also a critical tool to help reduce the risk of catastrophic wildfires, often termed mega-fires, which have become more common in the past decade.
"The use of managed, controlled burns is essential to the health of our lands and waters, and the critical life-giving benefits they provide us," said Blane Heumann, Director of Fire Management for the Conservancy. "We can also reduce the overgrowth of fuels that feeds the mega-fires of summer. We are very pleased and proud to be working more closely with the Service through this agreement."
Collectively, the two entities manage more than 78 million fire adapted acres across the United States. Last year, the Conservancy led controlled burns on nearly 105,000 acres of land it owns. Annually, the organization assists the Service in burns on approximately 22,000 acres of the Refuge System.
Historically, natural fires were a common occurrence in the United States.
They cleared overgrowth, restored nutrients to the soil, and "rebooted" the cycle of life across a patchwork of habitats. All told, around two-thirds of America's forests and grasslands evolved to need the restorative power of fire at least once every 30 years.
The Service manages a network of fire-adapted lands in all 50 states and every U.S. territory, and needs to use prescribed fire on 400,000-800,000 acres per year. Fire is a critical habitat management tool, along with mechanical thinning, herbicides and other methods. More than 2,000 Service staff also cooperates with their federal, state and local partners to respond to wildfires.
The Nature Conservancy is a private, global, not-for-profit organization that works to protect the lands and waters on which all life depends. In the United States, the Conservancy leads the national Fire Learning Network along with multiple federal partners, including the Service, National Park Service, Bureau of Indian Affairs, Bureau of Land Management and U.S. Forest Service.
Over the past 11 years, working under less formal local agreements, the Service and the Conservancy have worked in 39 states with 1,150 community partners to advance collaborative conservation and train more than 2,400 fire workers. It is believed that this national partnership will expand the positive impact these two organizations have on conservation and the protection of our national treasures.
~~~~~ ~~~~~
July 13, 2011
Kaibab National Forest
Using Fire to Achieve Resource Objectives
WILLIAMS, AZ – With the onset of the monsoons, Kaibab National Forest fire managers are evaluating conditions and looking at opportunities to use wildland fire to achieve multiple resource objectives. Recent precipitation, higher humidity and increased fuel moisture has changed the forest noticeably from that of just a few weeks ago and the fire danger has decreased significantly.
Over the coming months, if conditions are appropriate, managers may decide to use lightning-caused fire and prescribed fire, including broadcast burning and pile burning, to improve forest health, reduce hazardous fuels, protect cultural resources, and enhance wildlife habitat.

Some people may question why fire would be managed across the landscape of the Kaibab National Forest when so many acres have already burned in Arizona this year. One of the important goals of the fire management program is to return fire to its proper role in a fire-adapted ecosystem. Many areas of the forest have had fire excluded for too long which has lowered the forest's defense against insects, disease, and high intensity fire. However, every time fire can be managed safely across the landscape, another protective layer is added to the forest that can help prevent future intense wildfires.

If there is smoke in the air, it may mean wildland fire is being used to achieve multiple resource objectives on the Kaibab National Forest. Concerted efforts will be made to keep the public informed about fire activity and smoke.

For more information, please call Punky Moore, Fire Information Officer, 928-635-5653.
~~~~~ ~~~~~
December 2, 2005
Coconino National Forest
Prescribed Fire Accomplishments
Flagstaff- Across the national forests of the Southwest, restoring fire-adapted ecosystems is the central priority of much of the work of the US Forest Service. Returning fire to the landscape under carefully planned conditions, also known as prescribed fire, is a key component. This fall prescribed fire specialists on the Coconino National Forest accomplished substantial progress in meeting that goal.
Selective thinning and prescribed fire meet the dual forest restoration objectives of reducing the wildfire risk to adjacent communities and improving forest health. Through the current fiscal year, 22,000 acres on the Coconino are targeted to be treated with either thinning, broadcast or pile burning. So far this fall, 18,000 acres have been treated with prescribed fire, with about two-thirds of that acreage considered Wildland Urban Interface, that critical overlap of forest and communities at risk of catastrophic wildfire. Last year, the Coconino treated 16,000 acres with thinning and prescribed fire.
"We appreciate the patience of residents affected by smoke from prescribed burning. We've heard from folks who say they understand the importance of this work, and can put with some smoke if they know to expect it," according to Russ Copp, Coconino National Forest Fuels Specialist.
With the onset of winter precipitation, crews plan to burn piles of slash, branches and small trees leftover from thinning projects. In northern Arizona, fire season can linger until winter brings adequate snowpack. Fire fighters may ignite a planned prescribed fire one day, and suppress an unplanned, human-caused fire the next. Since abandoned campfires are still a concern, campers are reminded to drown with water and dirt, stir, and feel to make sure your campfire are cold and dead out.
Flagstaff Prescribed Burns information is available from the Forest Service. You can even sign up for direct e-mail notifications, or...
This Flagstaff Prescribed Burns page will be published via RSS feed each time it gets updated. You may subscribe to my Rss feed using the buttons on the home page.
Sedona Arizona and Verde Valley News
About This South of Flagstaff Arizona Site Have you read this page lately?

Copyright © 2004-201

4. All Rights Reserved

Photo reprint permission granted with conditions.

You are encouraged to include a link to any of our pages in tweets, Facebook, and all other social networking site entries.