Flagstaff Log Homes
Log homes appeal to so many of us. What is it about these homes that we instinctively like? Is it being surrounded by the warmth and beauty of wood? Is it the uniqueness of the homes?
Maybe it's the pioneer spirit coming to the surface. We've come a long way from those small and simple shelters built with basic hand tools and logs cut from the building location.
Flagstaff area log homes are professionally designed and engineered. The logs may be from Arizona's Ponderosa pine forests... or other wood species from Colorado, Missouri, or even western Canada.
Log homes are a popular choice South of Flagstaff Arizona. They fit so well with the surroundings.
It's obvious that those who enjoy log homes are wood lovers... the colors, character, and textures imparts a warm glow and sense of durability to the homes.
Whatever each person's reason is, these structures are popular, especially in mountainous, wooded areas. They do blend into their surroundings so well in these areas.
Modern log homes have gone high tech. Technology has had an impact on the design, construction, and maintenance that the pioneers just wouldn't believe!
Most of these residences are custom designed and built for the owners. In most cases the logs are fitted and dry-assembled at the log home company's yard to assure it all works... and then it's carefully taken apart.
Each piece is numbered, loaded on trucks in reverse order of construction, and shipped to your building site. When the trucks are unloaded and your home assembled, the first piece your contractor needs is now magically on top of the load.
Basic log homes and cabins are also available. They too offer the advantages of professional design and engineering... and they are affordable on most any home construction budget.
Several log home companies advertise on this page. Their offerings range from the basic assemble-it-yourself kits to elaborate luxury homes and commercial structures.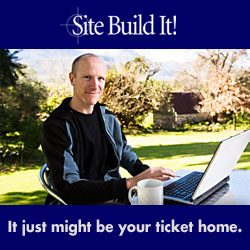 Most log home companies will not cut live trees for logs they supply. Dead, standing trees are preferred overwhelmingly... for both construction and environmental reasons.

While they've always had many fans, log homes are increasing in popularity. You can get close to nature and still live in a warm, snug, energy efficient home.

There are several magazines focusing on log homes. Log Home Living is a good one.

Running a Google search using a keyword phrase such as flagstaff log homes will lead you to some additional resources.


Here are links to the other South of Flagstaff Arizona real estate pages...

Pinewood and Munds Park Real Estate

Timber Frame Homes Are Unique and Elegant

A Cedar Home May Be Your Preferred Real Estate

Go to an Expert for Mortgage Information

~~~

About This South of Flagstaff Arizona Site Have you read this page lately?

Return to the South of Flagstaff Arizona Home Page




Copyright © 2004-201

4. All Rights Reserved

Photo reprint permission granted with conditions.

You are encouraged to include a link to any of our pages in tweets, Facebook, and all other social networking site entries.