Casino Flagstaff Arizona
Casino Flagstaff Arizona doesn't exist... yet.
Casino Flagstaff Arizona has long been anticipated, and could become a reality within just a few years. The site pictured above is on the Navajo Nation, about 20 miles east of Flagstaff.
The Navajo Nation has approved construction and operation of casinos on reservation land. Now they are wrestling with implementation decisions... how many to build and where to locate the casinos.
Viewed from the outside, it looks like something of a power struggle between Chapter and Tribal interests and leadership.
This page was written in 2007 and last updated in early 2010. The Navajo Nation Gaming Enterprise has progressed enough that I think it appropriate to chronicle the development and operation of the Twin Arrows Casino on a new page.
The first Navajo Nation casino, Fire Rock, was erected outside Gallup, New Mexico. It began operations in November, 2008, in a temporary structure.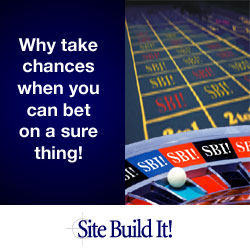 The Leupp Chapter is eager to build a casino in their corner of the reservation... along Interstate 40 approximately 20 miles East of Flagstaff. Three exits would appear to be candidates for a Leupp casino site... Leupp Road, Two Guns, and Twin Arrows. The latter being the closest site to Flagstaff.
At last report, three potential casino sites have been identified for feasibility studies. Those sites include Upper Fruitland, New Mexico; Sanders, Arizona, and Flagstaff (Leupp).
Casino Flagstaff Arizona could become a reality... even if they didn't call it by that name. In fact, I would anticipate a name associated with the nearby San Francisco Peaks. It would he the long-anticipated entertainment and gaming facility that many Flagstaff locals desire.
On-line gaming at even "reputable" sites is potentially risky and basically no longer legal in the USA. And, only a real "brick and mortar" facility capable of hosting events and entertainment would add to the community.
The Navajos resisted building casinos for many years for cultural reasons. The success demonstrated by other tribes has played a big part in the Navajo people recently approving gaming on the reservation.
George Hardeen, communications director in the Office of the President and Vice President, stated that then Navajo Nation President Joe Shirley Jr. had said he "would expect to see about $100 million in tribal revenues annually.''

This sum is substantial, especially in light of the 2005 closure of the Mohave Generating Station and the tribe's loss of royalties earned from coal supplied to the power plant and water used to transport the coal via a slurry pipeline. The plant's majority owner, Southern California Edison, on June 19, 2006, announced that it was abandoning negotiations with the Navajo Nation and Hopi Tribe to resolve coal and water issues and that it would not try to reopen the power plant. Hardeen, however, pointed out, ''This decision [for Navajo gaming] long predates the closure of Mohave Generating Station.''

A Casino Flagstaff Arizona may happen sooner if the President's Office hears from potential Flagstaff patrons.
A Google search using a keyword phrase such as arizona casino or casino jobs will display a variety of resources. Be sure to notice the relevant ads down the right side... those are resources also.
Return To Twin Arrows Casino Page
Return to Things To Do Page

About This South of Flagstaff Arizona Site Have you read this page lately?
Return to the South of Flagstaff Arizona Home Page

Copyright © 2004-201

4. All Rights Reserved

Photo reprint permission granted with conditions.

You are encouraged to include a link to any of our pages in tweets, Facebook, and all other social networking site entries.